TOP TEN PARK DANSAN DIFFERENCES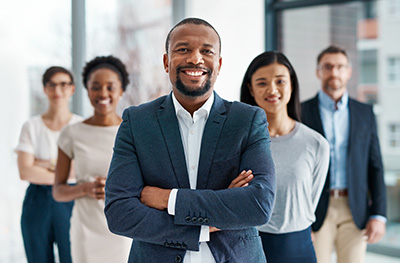 1. Focus:
Park Dansan provides only Worker's Compensation Maximization and Recovery Services. While there are numerous companies offering early-out A/R processing and collections, most do not have the necessary experience, expertise or willingness to invest the time and effort required to maximize each Worker's Compensation claim. Park Dansan's approach to maximizing Worker's Compensation reimbursements include reviewing all paid claims for underpayment and complete adjudication of claims.
2. Expertise/Experience: 
All Park Dansan Worker's Compensation Specialists have worked for Worker's Compensation payers, and most have an extensive provider background. They know what is required to recover Worker's Compensation claims at the maximum allowed reimbursement.
3. Process: 
An important aspect of Park Dansan's Worker's Compensation maximization and recovery program is no change to the client's internal operations and recovery efforts. Park Dansan reviews all paid Worker's Compensation claims for underpayment. When an underpayment is discovered, Park Dansan recovers the underpaid difference.
4. Training: 
Continuous training - regarding the latest state-specific regulatory and compliance processes, is provided to all Park Dansan Worker's Compensation Specialists. While Park Dansan does not code claims, we train our staff to review all provider claims for miscoding or under-coding in order to maximize appropriate reimbursement.
5. Systems: 
Park Dansan works in the client's internal system so that all activity is readily available for real-time review. Our staff is certified on all major hospital systems. Our connection to the client's internal system is through a secure Internet portal. Park Dansan utilizes a proprietary software package to manage account activity, and reporting and maintains certified internal IT personnel for any additional system needs.
6. Research: 
Park Dansan maintains a master index of all state regulations as well as current state reimbursement rates. Changes to protocol or rates are conveyed to our specialists as soon as they occur. Park Dansan also monitors pending legislation, regarding Worker's Compensation issues, in preparation of potential operational changes. If a major change is pending in a state, Park Dansan will notify clients that might be impacted.

7. Scalability: 
Park Dansan has the ability and capacity to quickly add major clients, in different states. Our internal work environment attracts highly-experienced employees and we have an established pool of qualified applicants ready to go to work quickly. Also, since Worker's Compensation usually consists of a small number of accounts (even for large clients) the need to immediately add a significant number of personnel is atypical. 

8. Responsive Client Service: 
Park Dansan realizes that it is a privilege to work with its healthcare clients. We strive not only to meet a client's needs – but to exceed their expectations of service. Our clients receive relevant and timely communication, through central contact personnel. While mindful not to inundate a client with irrelevant information, Park Dansan does provide appropriate and meaningful communication with all of our clients. And, when a client contacts us, we respond immediately. Park Dansan's philosophy is to develop a relationship with a client much like a partnership, not simply as a contracted vendor. 

9. Management: 
Park Dansan employs highly-skilled managers to insure the maximization of Worker's Compensation reimbursement. Our mid-level and senior management teams are highly-experienced and very hands-on. Park Dansan's managers set the standard for professionalism and client service. 

10. Results: 
Overall, Park Dansan is measured by clients in terms of results, and our clients are very satisfied. Recently, through an independent audit, conducted by a one of the leading nationally-recognized auditing firms, Park Dansan was recognized and commended for recovering 100 percent of the maximum allowed reimbursement for one of our largest clients. Further, Park Dansan was found to have recovered an additional 3.5 percent of accounts that had been under-coded. This was accomplished with no changes to the client's internal efforts or processes.
- See our Printable Brochure about Worker's Compensation Follow-Up and Recovery
- List of Significant Benefits to Your Organization