PARK DANSAN PROVIDES SIGNIFICANT BENEFIT TO YOUR ORGANIZATION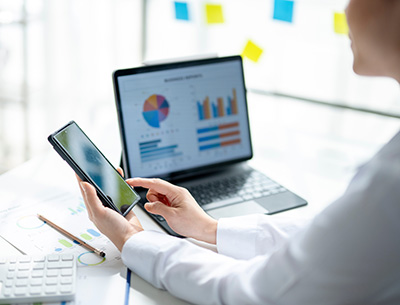 Our Worker's Compensation Recovery and Maximization Program provides efficiencies and accuracy that truly enhance your internal efforts. With no changes to your current processes, Park Dansan will positively impact your bottom line with measurable results. .
Our value added benefits include:
Dedication to Client Service and Satisfaction: Park Dansan is dedicated to exceeding your expectations for client service. We are available to you at all times.
Superior Expertise and Experience: Park Dansan's Claims Specialists come to us from the insurance industry. Their experience and training equip them to maximize the processes associated with recovering your Worker's Compensation revenue.
A Keen Focus on Recoveries: Park Dansan works in an environment of minimal interruptions. Unlike typical internal personnel, Park Dansan's Claims Specialists are not responsible for multiple tasks. We focus on your organization's Worker's Compensation Maximization and Recovery.
High Technology: Park Dansan has significant infrastructure and technology to assist us in maximizing your Worker's Compensation claims recoveries. Although our technology does not eliminate the personal aspect of our work, it does allow efficiencies that typically do not exist in internal environments.
Percentage Margins: Park Dansan is profitable only if you are. Because we work from a contingency perspective, we strive to not only maximize your Worker's Compensation claims; we do so in the most rapid and effective manner possible. In Park Dansan's environment, time is money, and we do not waste either.
Park Dansan considers its outsourcing arrangements as partnerships. Because the foundation of any partnership is that of mutual benefit, Park Dansan strives to bring about exceptional client services in an atmosphere of integrity and advanced business ethics. Park Dansan greatly values its partnerships with clients, and works diligently to maintain the utmost in communication, service and satisfaction.
We appreciate your consideration, and invite you to call us with any questions that you may have.
- See our Printable Brochure about Worker's Compensation Follow-Up and Recovery
- The Top 10 Differences of Working with Park Dansan